Who We Are
Our Mission is to offer you the Best Eye Care Experience you've ever had! We get how profound your vision is to you and your family. Therefore, we take the time to thoroughly understand your needs and create personalized solutions. We are your family oriented local Comprehensive Eye Care Clinic serving Caledon, Bolton, Brampton & Orangeville.
Our wide range of services include adult and children's eye exams, prescription glasses, sunglasses and contact lenses, co-management of LASIK eye surgery, myopia control, eye emergencies and treatment of eye diseases including glaucoma, cataracts and macular degeneration . For your convenience, we offer direct insurance submission and OHIP covered annual eye exams for children and seniors. We utilize our cutting edge technology, incredible team and the latest in eyewear to create a truly exceptional eye care experience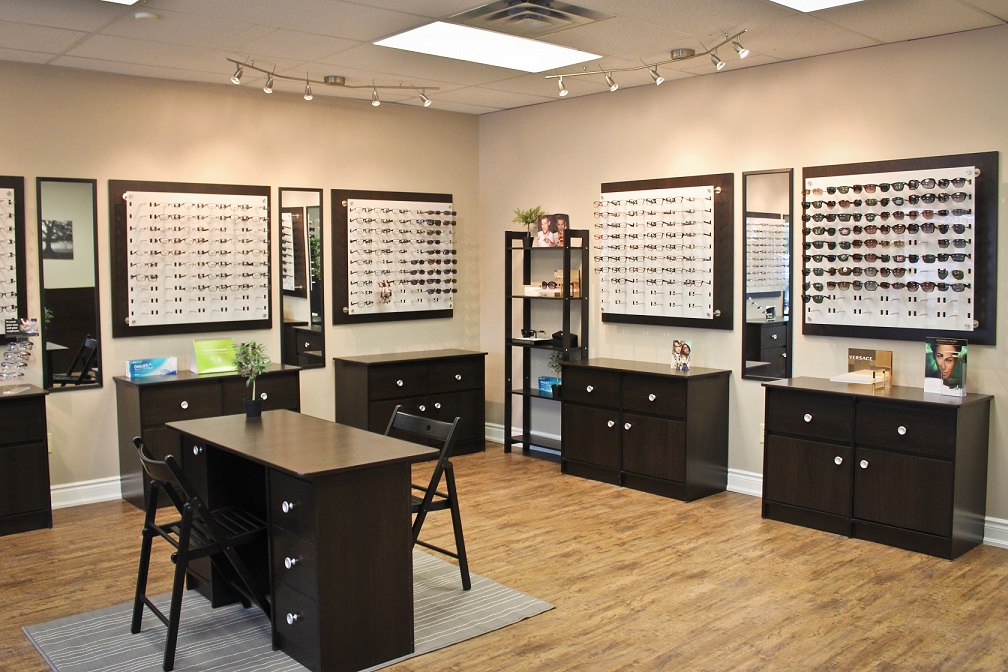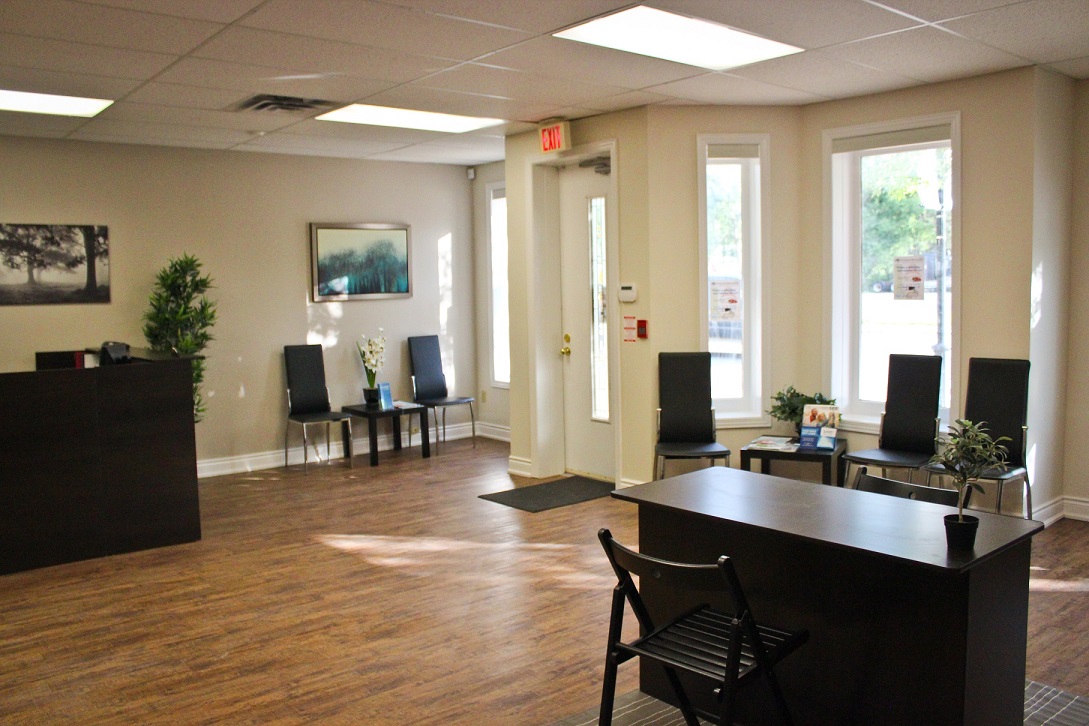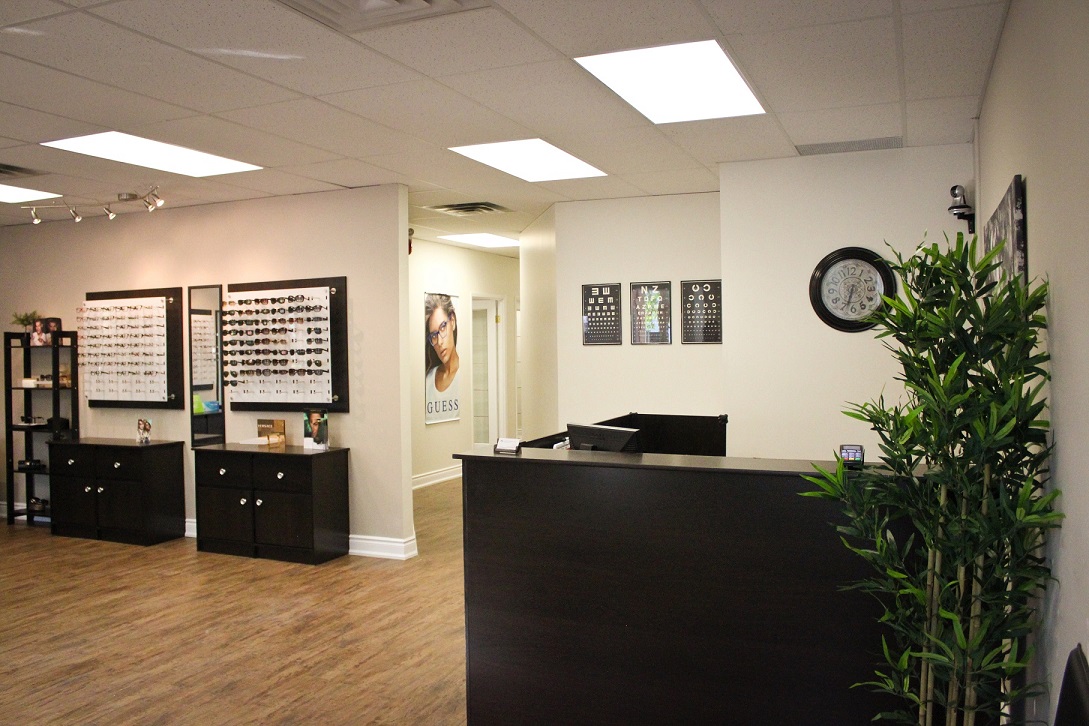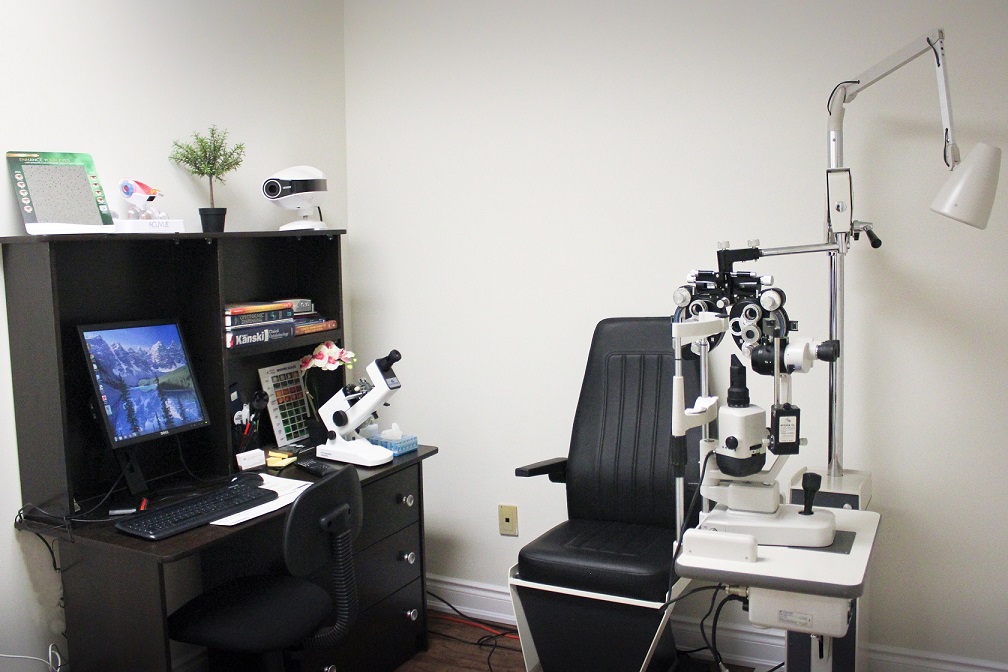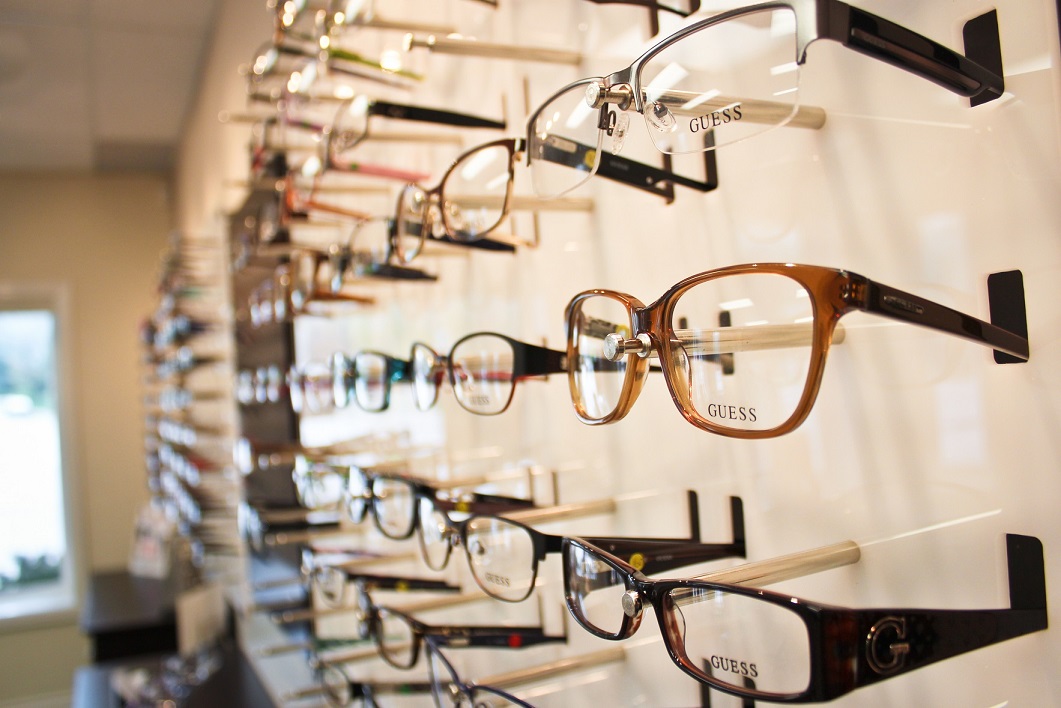 "

Dr. Dias was very professional and warm at the same time. Caring and very knowledgeable. Prompt and time efficient. I appreciated all aspects of my visit.

"

— Grace B.

"

Beautiful office with amazing customer service - Dr. Terzievski was so nice and very informative. Both my husband I really were very impressed with the amazing customer service we received. I highly recommend this clinic.

"

— Dianne M.

"

Dr. Dias was fantastic she took her time and explained everything my husband found modern glasses and very reasonable! Can't wait to go in for new ones for me! Highly recommend them!

"

— Carol R.

"

Just visited for the first time. They had friendly staff and the location was convenient-close to my home. They were able to check me in quickly-the staff were friendly & efficient. I liked their modern facilities-very roomy and bright. The doctor was great-I've changed my optometrist! Love their selection of glasses-they helped me pick out two stylish pairs of glasses!

"

— Stacey L.
How We Operate
Our three pillar philosophy is simple. We strive to educate, create, and inspire.
EDUCATE our patients, communities, & practitioners alike.
Eye health starts with you. At Caledon Optometry Clinic, our doctors are committed to ensuring you understand your unique eye needs and are comfortable with your personalized vision solution.
We're part of a community we care about. By utilizing advertising platforms such as social media we're able to connect with our community and share best practices and tips for eye health. We've teamed up with our local Lions club branch to participate in Recycle for Sight, a program that offers recycled glasses to people in need in low and middle-income communities.
Sharing is caring – and we care about you and your eyes. We operate on a full-disclosure basis when it comes to eye health. We're part of a healthcare community and are committed to ensuring that eye health is encompassed in all aspects of healthcare. We've fostered working relationships with general healthcare practitioners in our community. For our patients, this means simple referral processes, efficient turn-around in receiving results, and ease of mind knowing your doctor and optometrist are on the same page.
CREATE personalized optical solutions.
Don't compromise fashion for performance. Discover eyewear that combines state-of-the-art optical technology with modern innovative style. At Caledon Optometry Clinic, we're committed to providing you with personalized optical solutions that meet your visual needs and individual style. Our mission is to provide our patients with a personalized approach to eye care that balances vision solutions with lifestyle. We don't believe in compromise. We appreciate what makes each patient unique and believe their experience should be just that. We carry a range of styles, brands, and price points, guaranteed to meet your needs.
INSPIRE safe & responsible eye health and care.
Eye health doesn't end when your exam does. At Caledon Optometry Clinic, we eat, sleep, and breathe safe and responsible eye health and care. Our initiatives include outreach to local retirement homes and participation in community events where we facilitate mini workshops on the importance of eye health and eye care best practices. We use social media to expand reach in our communities near and far. Eye health tips and best practices are the bread and butter of our Instagram, Twitter, and Facebook pages. By inspiring safe and responsible eye health and care, we're delivering on our promise to make our patients our number one priority.